TIA - Seal Colourpoint Ragdoll
Tia was the first cat we aquired, she has a soft and gentle nature.  Tia has grown into an excellent example of how a Seal Point Ragdoll should look.   When entering her in her first show she won First Place in her open class and was awarded a CC !  How wonderful.  Sadly she was not enjoying being showed so we have retired her.
ASTI - Blue Colourpoint Ragdoll
Of all our cats Asti is the most loving and adorable.  Again she has very good markings and her profile is a very good representation of the type of breed. In her first show she won first in her open class - We plan to show her again.  As she was such a wonderful mum last year we plan to let her have another litter soon.
*CHAMPION * -  CRYSTAL 
Blue Colourpoint Ragdoll
Crystal is our new kitten and totally adorable - her piercing blue eyes and her sweet and cute nature is a total delight, I am sure she is going to be sucessful in cat shows - watch my show pages to see how she gets on.
UPDATE:- see below for her fantastic results so far!
          *  NEWS UPDATE *
              Crystal achieved
  Champion Status
 on
 9th January 2010 
 at only 15 months old !
   **************************** 
**************************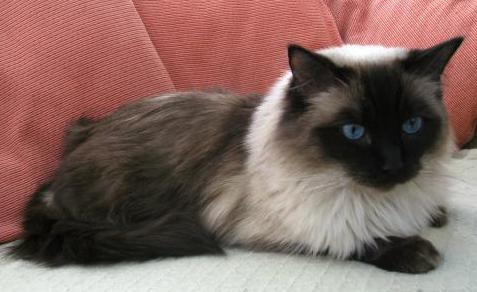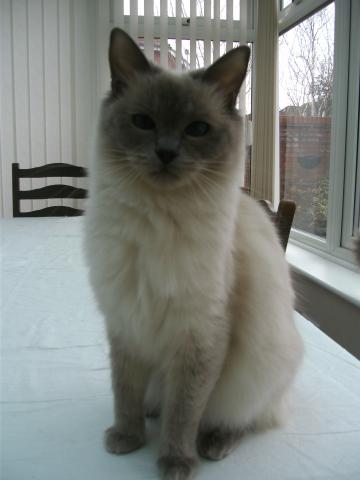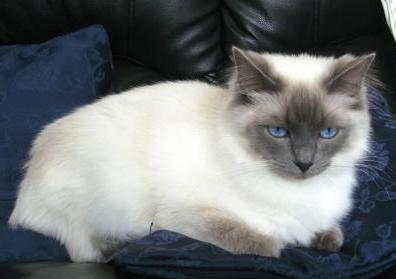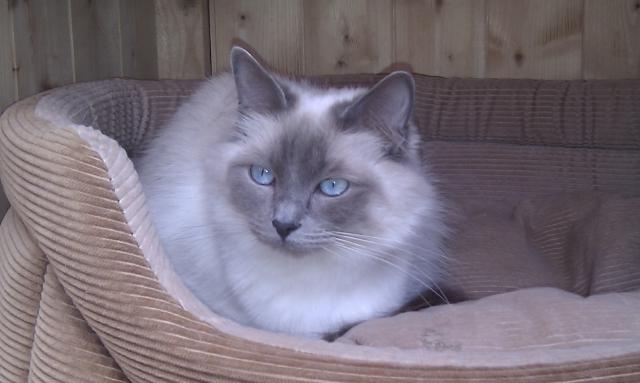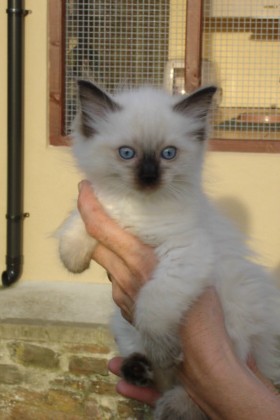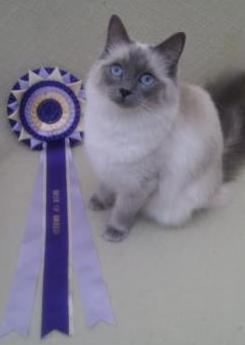 DEXTER - Blue Bi Coloured Ragdoll
Our new kitten - He will be our stud cat,  he has such a delightful and cute nature and loves talking to you.
We have already entered him in 2 cat shows and he has won First Places and Best of Breed in both.